It seems that the Freedom From Religion Foundation is having to increasingly flag a bipartisan failure to adhere to our secular Constitution.
Our rights do not come from "God," we chided Florida Gov. Ron DeSantis when he claimed that "our rights come from God, not government." Adopting the first constitution in the world to be predicated in "We the People," not on a divinity, wasn't some oversight but a deliberate act to establish a secular country where freedom of conscience would be paramount, we pointed out.
A mayor is not a 'servant of God'


Take back your unconstitutional God-obeisant statements, we asked Mayor Eric Adams when he claimed that he was a "servant of God." The mayor of New York City is not a "servant of God," we asserted, but is, in fact, a servant of the people, since Adams took an oath of office "to support and defend" the U.S. Constitution — an entirely godless, secular document.
We welcome the repeal of a Trump rule
Not all political developments have been bad, though. We celebrated a presidential decision to repeal a Trump administration-era rule that allowed federal contractors to discriminate in the name of religion. We had joined a coalition of 67 groups in urging the Biden administration to correct this misstep. Entities that accept federal funds should be required to abide by basic anti-discrimination rules — and rescinding the Trump rule moves in this direction.
National Prayer Breakfast dissected on our Sunday TV show
Alas, President Biden hasn't fundamentally changed his approach toward another noxious legacy that he's been handed down: the quasi-official National Prayer Breakfast (which went through some changes this year). A leading investigative reporter skewers the breakfast on our "Freethought Matters" TV show this Sunday. Jonathan Larsen is not only an investigative reporter and managing editor with the news platform TYT, he's also been involved in some of the most popular TV news programs. You can already watch him dissect the breakfast on our YouTube channel. Or find out where you can catch the interview Sunday.
Okla. education superintendent needs to stop the religion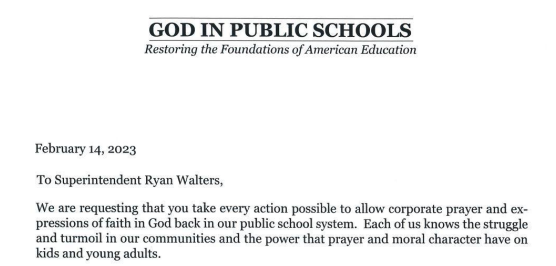 We continued our constitutional vigilance of public entities. Disband a religion-pandering committee, we urged the Oklahoma education superintendent after he caved in to demands from several Christian leaders to push prayer and "expressions of faith in God" onto public school students. "Oklahoma's education officials need to focus on spreading good education and not sanctimonious piety," FFRF Co-Presidents Dan Barker and Annie Laurie Gaylor said.
A nice victory for us (and the Constitution)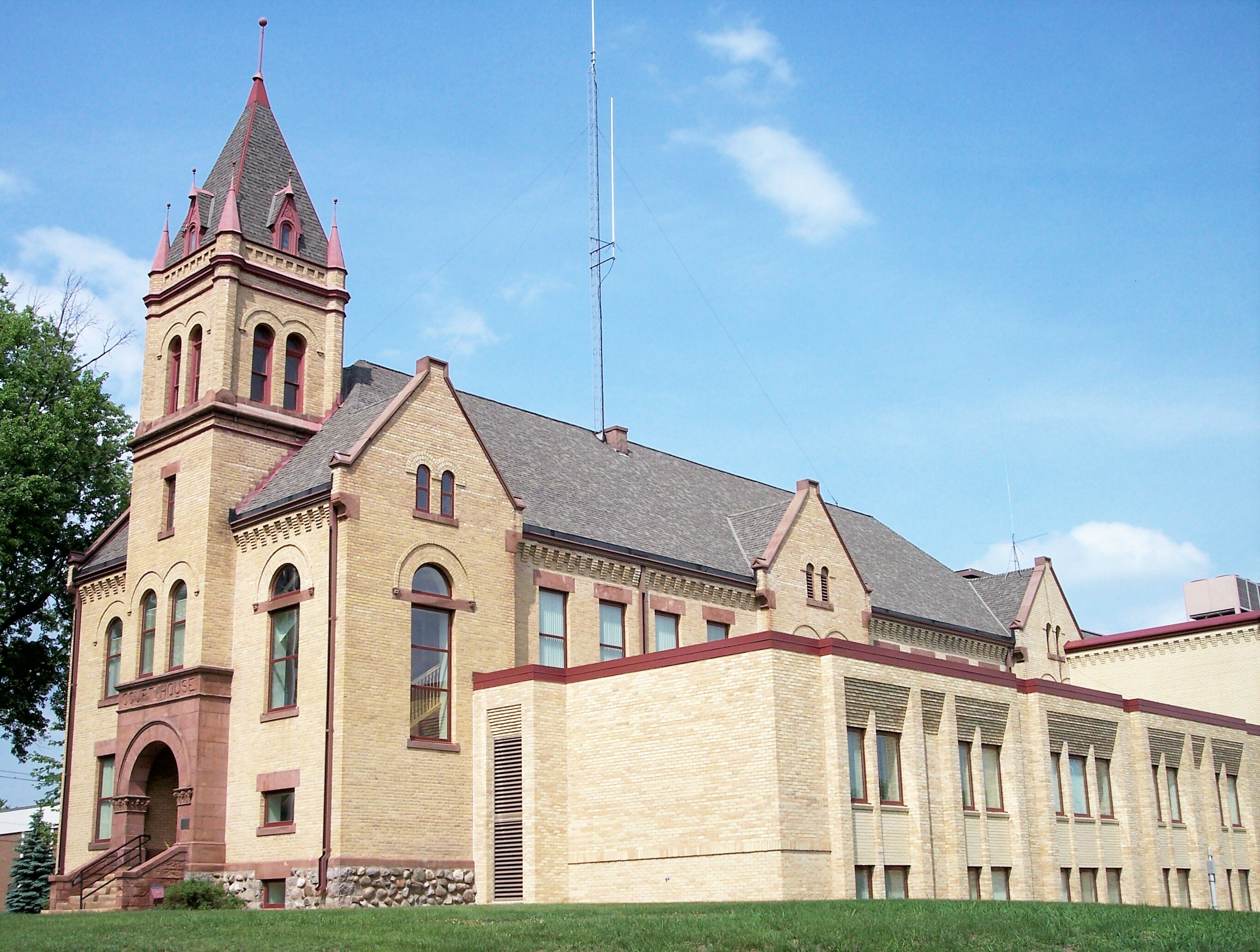 We actually achieved a significant victory at the local level when we successfully prevented a Ten Commandments display from going up in a courthouse in Kanabec County, Minn. The county coordinator informed us that the county board at its February meeting rescinded its December vote to display the Ten Commandments after receiving a letter from us. Hurray!
Stop partnering with a church!
We demanded that a Pennsylvania school district halt its partnership with a local church. Assemblies at Canton High School have been regularly opened with a Christian prayer led by a local pastor. We are asking for an immediate end to this practice in order to respect the First Amendment.
LGBTQ population growth demonstrates even more why bigotry needs to end
A demographic sea change is occurring in the United States, we observed. Recent LGBTQ population growth demonstrates even more why bigoted bills must be opposed. A significant — and significantly growing — segment of the population shouldn't have to be subjected to religion-based legislative calumny.
A shortage of secular retirement homes


FFRF Legal Fellow Sammi Lawrence focuses our attention in her recent column on an urgent but much-neglected issue: the shortage of secular retirement homes. "Individuals in need — senior or otherwise — shouldn't have to be forced to compromise their ideals to receive essential services," she concludes.
An abortion doctor talks about her work and family


Sammi appeared on our Freethought Radio show this week to discuss her piece and recent state/church victories. Then, Freethought Radio co-hosts Dan Barker and Annie Laurie Gaylor interviewed Dr. Christine Henneberg about her new book, Boundless: An Abortion Doctor Becomes a Mother.
Watch for our Ron Reagan ad on "CBS Sunday Morning"
Our irreverent ad featuring Ron ("unabashed atheist, not afraid of burning in hell") Reagan will run on every "CBS Sunday Morning" episode in March, beginning this weekend. Such advertising (which has helped us tremendously in spreading the word) is made possible by kind, tax-deductible contributions from members such as you.
The scam of astrology


Veteran freethinker and writer Jim Haught tears apart the pseudoscience of astrology in his inimitable way. "Horoscopes are harmless when regarded only as amusements," he concludes. "But when they're taken seriously, it's disturbing."
The personal is political — and the local is global
FFRF Contributing Writer Barbara Alvarez impresses upon us that the personal is political — and the local is global. She urges us to not look further than our own communities to see how we can make a difference in protecting abortion rights.


Freethinking courage
Bangladeshi-American freethinker Avijit Roy embodied secular activism in the best possible way, and that's why he was so brutally murdered eight years ago. To recognize those who work for freedom of conscience despite dangers and persecution, FFRF and his widow Rafida Bonya Ahmed have established the annual Avijit Roy Courage Award. Please join FFRF in working for a world where freedom of conscience flourishes — and that requires keeping religion out of government.
We hope to keep adding to these triumphs with the help of your generosity and backing.