The judiciary, the legislature and the executive — we've been working on all three branches of government on behalf of the secular community.
The U.S. Supreme Court must dismiss a manufactured case of a Colorado business so that religious discrimination is thwarted, we're insisting in an amicus brief filed before it. We are deeply troubled about what a ruling in favor of the company will mean; it will quite certainly result in religious discrimination being ratcheted up.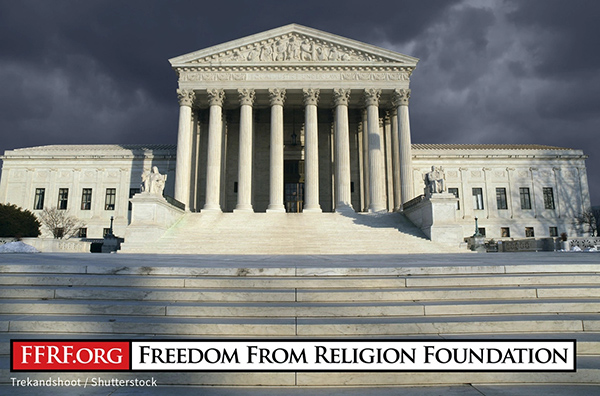 We've scored victories in Congress
We have someone full time in Washington, D.C., to advance our cause, and he's been impressively effective. In his latest dispatch, FFRF Director of Governmental Affairs Mark Dann lays out our recent successes on various fronts – from a proposed Thomas Paine memorial to the curbing of dubious religious health care entities — all due to your support and the work of stalwart members of Congress.
Biden administration shouldn't allow religious discrimination
We're expressing our displeasure to the Biden administration over a new USDA rule that allows religious schools to discriminate and still remain eligible for federal funding for meal programs for their students. "This is a 'get out of jail free' card for religious schools," comments FFRF Legal Director Rebecca Markert.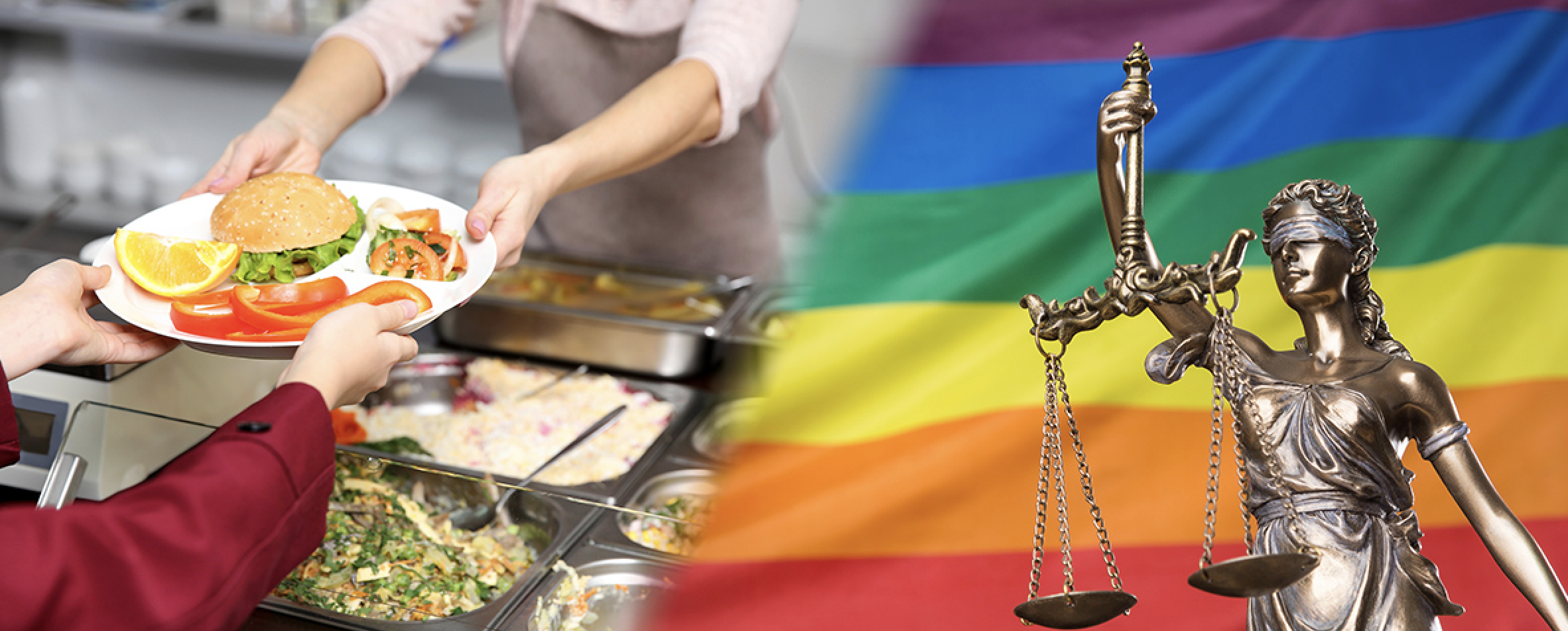 We prompted Kan. school board to get rid of discriminatory dress code
We have some good news to report on the local level. We obtained a victory for free speech in Kansas by having a school board there get rid of its discriminatory clothing policy. The local media outlet republished our press release in its entirety, which you can read here.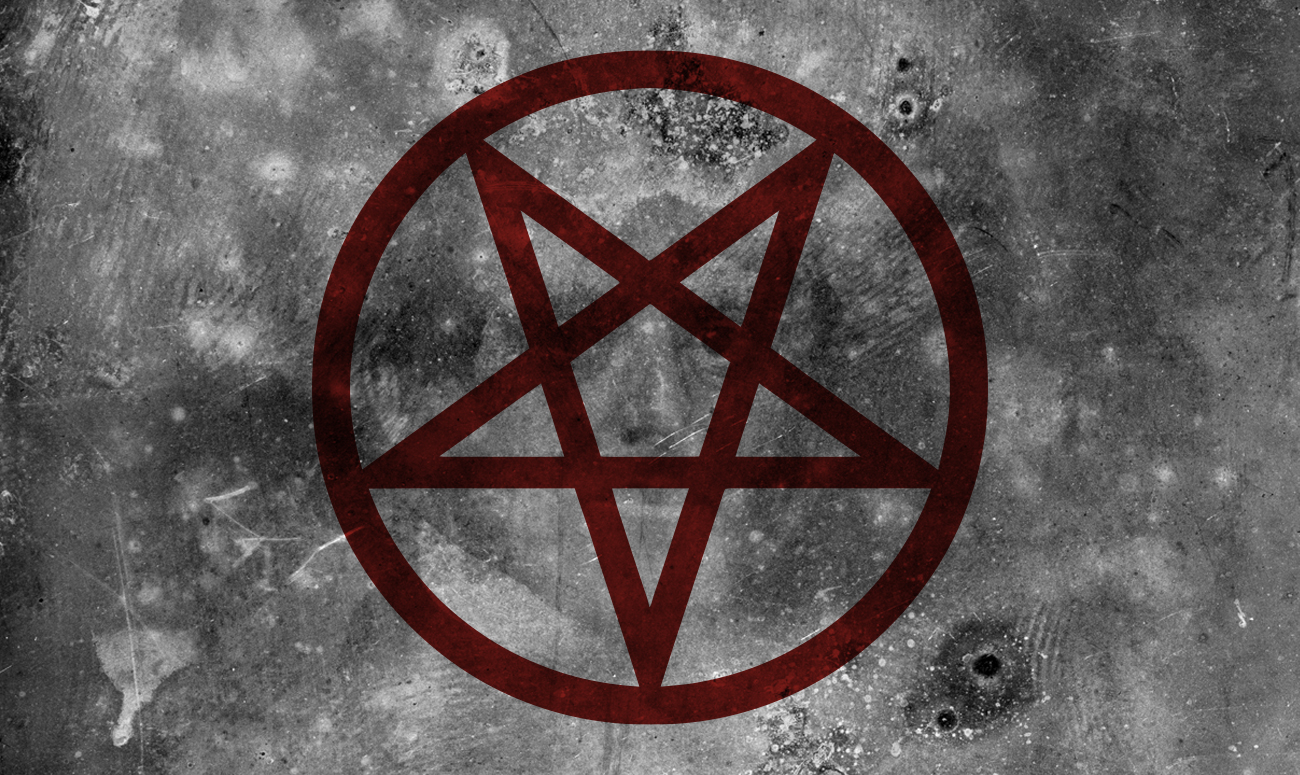 We've awarded almost $20,000 to student essay winners
And we're proud to announce $19,350 in prize money to the winners of the 2022 David Hudak Memorial Black, Indigenous and Persons of Color Student Essay Competition. Young freethinkers such as these provide us hope. Congratulations to them!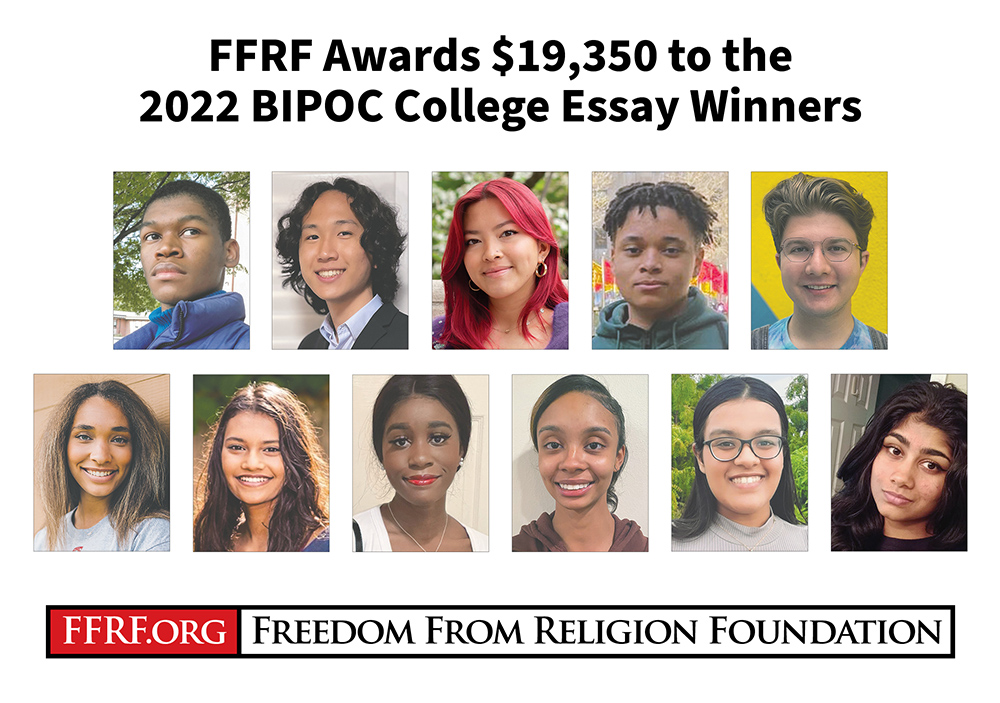 The horrible attack on Salman Rushdie
On a sadder note, we decried the vicious attack on writer Salman Rushdie almost immediately after it happened last Friday. We emphasized that the root cause of the animus against freethinking writers such as Rushdie stems from the completely absurd notion of blasphemy, a victimless crime that ironically creates innocent victims — either through blasphemy laws (in place in 80 countries) or through vigilante ventures (such as the awful assault on Rushdie).
How constitutional absolutes are killing us
We have an impressive array of blogs for your perusal. FFRF Associate Counsel Sam Grover bravely tackles the constitutional absolutism of the First and the Second Amendments.
"In my line of work, I regularly come up against angry religious extremists who wish death upon me and all others who advocate for the constitutional separation of religion and government," his compelling piece begins. "My co-workers and I live with the constant reality that we are never entirely safe at work. Even so, I readily acknowledge that the chances of experiencing an active shooter event are remote. But, as the recent shootings in Uvalde, Texas, and Highland Park, Ill., have reminded us, in the United States this type of mass shooting is far more common than it needs to be."
We must defend critical thinking — and public libraries
FFRF Contributing Writer Barbara Alvarez (a former librarian herself) urges secularists to defend critical thinking and public libraries. "We must hold sacred the values of intellectual freedom, inquiry and dialogue in places such as — and not limited to — public libraries," her column concludes.
The problematic Christian flag
FFRF Legal Intern Jeff Mollet deftly ties Christian nationalism to the Christian flag, pointing out all the ways in which they are problematically linked. Spotlighting the attack on the U.S. Capitol and a recent Christian flag-raising ceremony at Boston City Hall, he asks: "What happened to love thy neighbor?"
A brilliant Nobel-winning skeptic
Veteran freethinker and writer Jim Haught tells us the tale of his all-time favorite teen in history: a brilliant Nobel-winning skeptic who came up with his astronomically revolutionary theory at the grand old age of 19. Read more about Subrahmanyan Chandrasekhar here.
Religion and the CIA
I've been satisfyingly busy with radio recently. For our Freethought Radio show, I interviewed Professor Michael Graziano regarding his fascinating new book Errand Into the Wilderness of Mirrors: Religion and the History of the CIA about how the United States has used and misused religion in its global ambitions.
How India's Hindu nationalist govt is taking it away from ideals on its 75th
India's 75th anniversary of its independence from the British has been marred by the currently reigning Hindu nationalist government, and for Madison's community radio station, I talked with an Indian professor about how far the country is moving away from its founding secular ideals. (Scroll down at the link to "World View" for the past Sunday; the interview starts at the 30-minute mark.)
Be it radio, press releases or blogs and be it us persuading the executive, the judiciary or Congress — we're able to do it all only due to your unwavering generosity.