It's icing on the cake for us at the Freedom From Religion Foundation when our endeavors receive media play — and this week there was plenty of icing.
"A S​​helby County teacher has been warned against promoting Christianity at Calera High School after school officials were alerted by the Freedom From Religion Foundation about his activities," says a piece in the Alabama Political Reporter about a recent victory of ours. "FFRF, a watchdog organization that seeks to prevent any promotion of religion within the government, says a concerned parent notified them that a Calera teacher had sent home Christian literature with students and signed a student's yearbook with a religious message."
No Christian flag-hoisting!
We got attention elsewhere, too.
"The Freedom from Religion Foundation is among the groups upset about the prospect of Wednesday's flag raising," the (Mormon-owned!) Deseret News in Salt Lake City wrote on our objection to the hoisting of a Christian flag at Boston City Hall. "It's 'more than distressing to see the Christian flag juxtaposed with the nation's and state's flags,' said the organization's Co-President Annie Laurie Gaylor in a statement released Tuesday. The statement also noted that the group plans to 'apply to fly its own freethinking flag' if Boston doesn't change its flag raising policies soon."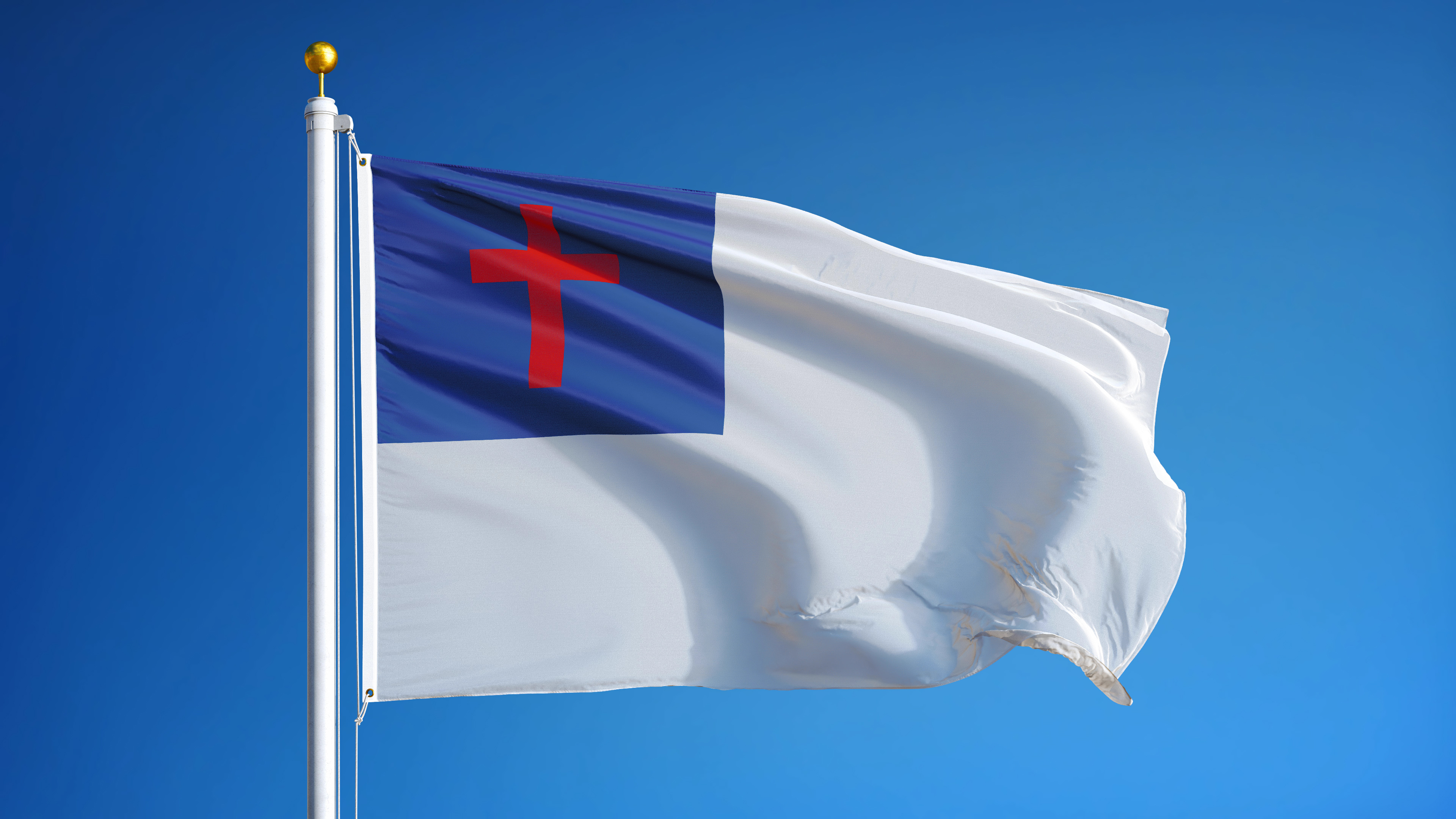 A preachy coach
Our mission is to ensure governmental entities abide by the Constitution — regardless of how much of a media splash we make. Immediately halt the proselytizing activities of a local high school's football coach, we've asked a North Carolina school district. It is illegal for public school athletic coaches to lead their teams in prayer or instruct others to lead team prayer, we've reminded the superintendent. Hopefully, he'll "see the light."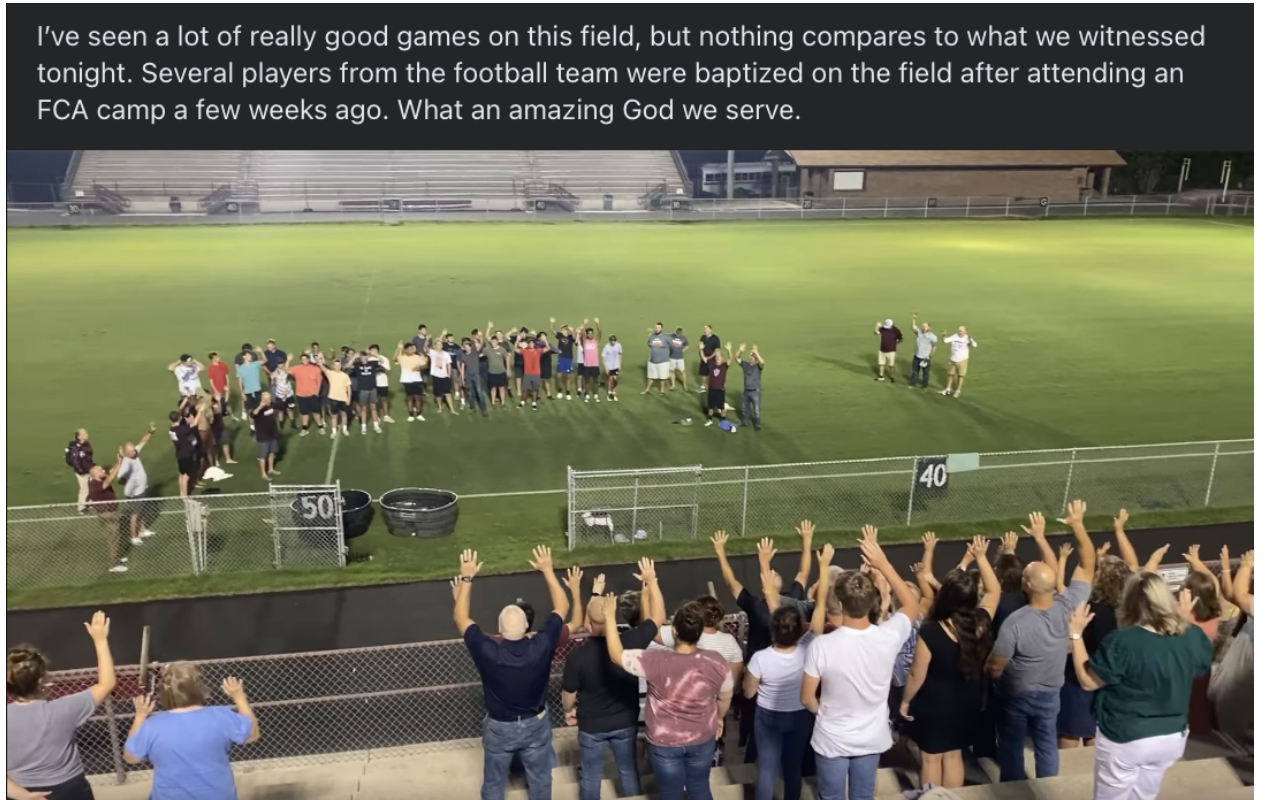 No forced religion at staff meetings
We urged an Alabama school district to call off an annual staff meeting that in past years has been suffused with religion. By requiring employees to attend mandatory church events that include prayers and proselytizing, the Calhoun County School District is coercing its staff members to observe religious practices in violation of their constitutional right.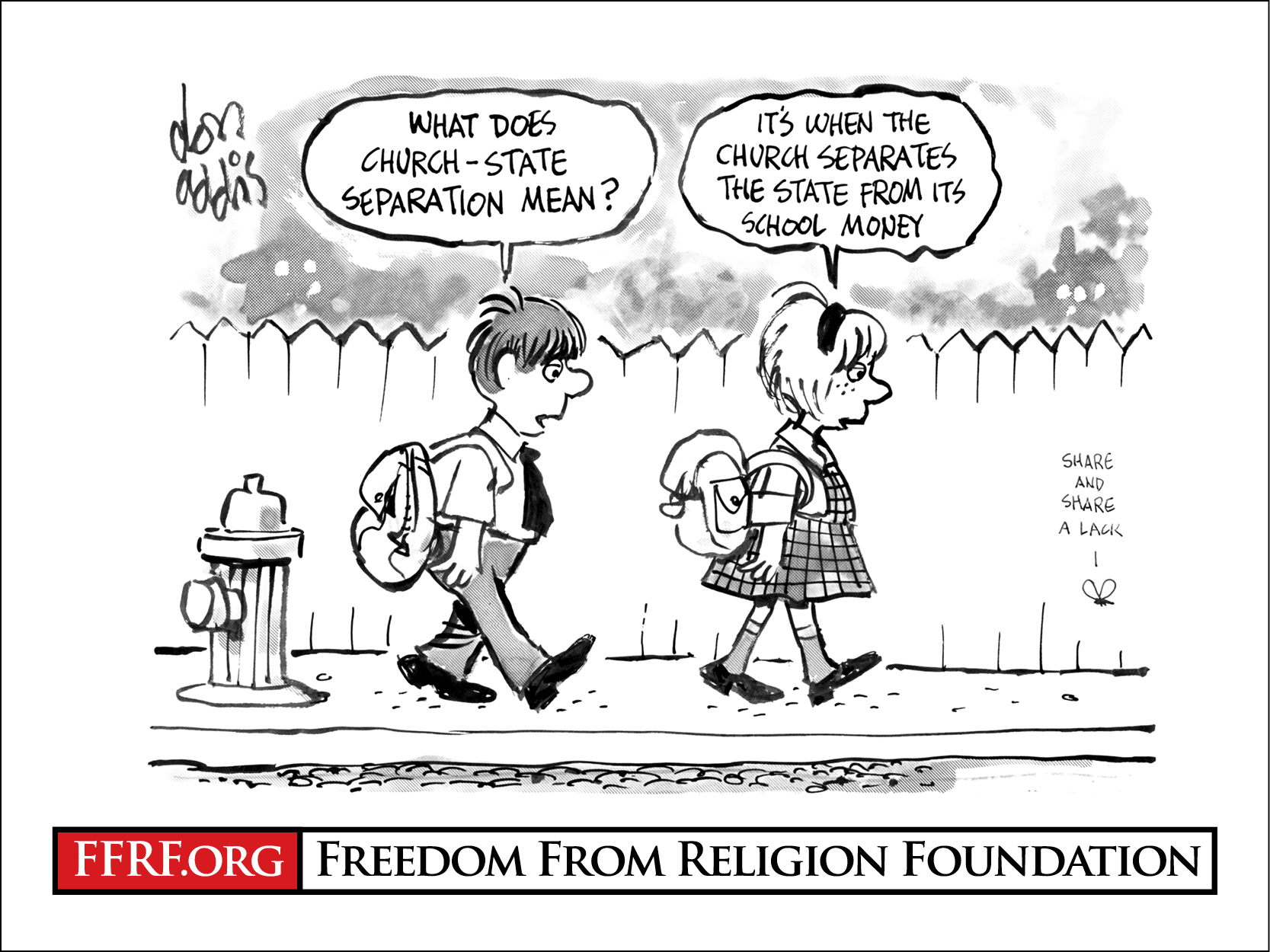 Get rid of discriminatory dress code
And we're asking a Kansas school district to get rid of its discriminatory clothing policy, since it is unfair toward minority religions such as Satanism. That's why we have written to the board in support of a member of the Satanic Temple, her children and all nonreligious and minority religious students and families.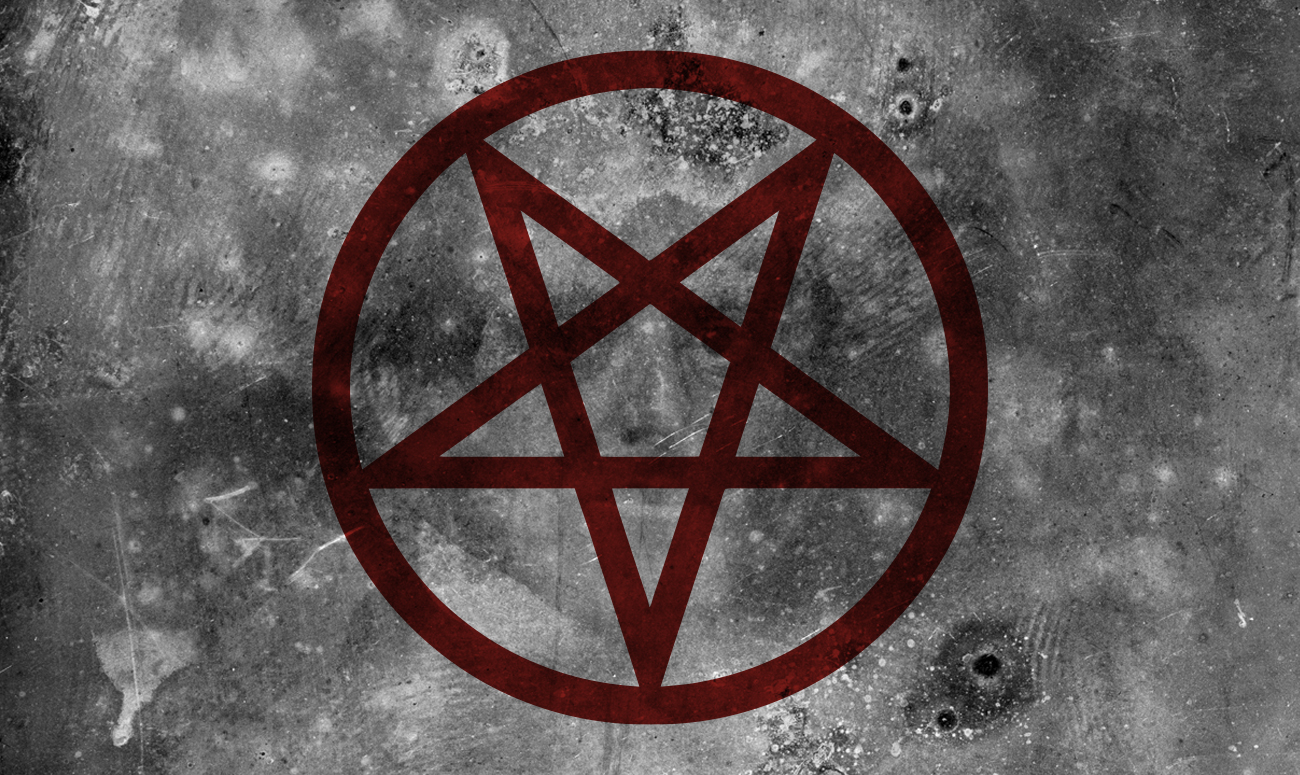 Biden administration, please change funding rules for faith groups
We love working with our allies, and that's why it was a delight for us to sign a letter as part of a coalition to the Biden administration asking it to change funding regulations for faith groups. "Government-funded employers should not be allowed to impose a religious test on their applicants or employees — no one should be disqualified from a taxpayer-funded job because they belong to the 'wrong' religion," the letter states.
Cults — and their horrors
Our recent blogs cover a range of issues, all the while advancing the cause of secularism.
Veteran freethinker and writer Jim Haught focuses in his column, with his inimitable style, on cults — and the horrors they've produced.
"Why on Earth do some people swallow crackpot beliefs so intensely that they commit crimes or lose their lives?" he asks. "It's baffling."
Hindu nationalism's threat to Indian democracy
I've written a column for The Progressive on how Hindu nationalism is undermining Indian democracy. "As we celebrate the seventy-fifth anniversary of India's independence from the British on August 15, 1947, its founding ideals as a secular and progressive democracy seem more jeopardized than ever," the piece begins.
The state of abortion rights
Contributing writer Barbara Alvarez has been keeping an eye on the state of abortion rights. In her column last week, she provided a brief overview. She gives an update this week with her focus on Indiana's newly passed abortion restrictions. "The passage of this near-total abortion ban in Indiana is just a prelude to what is yet to come," she warns. 
Justice Sotomayor's insightfulness
FFRF legal intern Jonathan Helmandollar lauds Justice Sonia Sotomayor's insightfulness, since she rightly identified during the hearings on the reversal of Roe v. Wade the key role that religion was playing in the case. And now, as Jonathan points out, we're unsurprisingly seeing minority religious faiths file lawsuits over abortion bans in state courts around the country claiming violation of their religious freedom.
Supremely riveting discussions
Speaking of the judiciary, we have some riveting discussions for you on that subject. For our Facebook Live "Ask an Atheist" feature this week, FFRF Legal Director Rebecca Markert and FFRF Director of Governmental Affairs Mark Dann talk to Katie O'Connor, deputy chief counsel at Demand Justice, about the growing calls for court reform. The show the week prior was spent dissecting some disturbing remarks that Justice Samuel Alito recently made.
Intellectual radio treats
Our radio shows the past two weeks provide a cerebral feast. Philip S. Gorski, co-author of The Flag and the Cross: White Christian Nationalism and the Threat to American Democracy, discusses his book on the most recent show. And the previous week, Professor Adam Laats provided the lowdown about his new book Creationism USA: Bridging the Impasse on Teaching Evolution.
The judiciary, Christian nationalism, cults, preachy coaches — we're able to grapple with all of these regularly only due to your generosity and support.