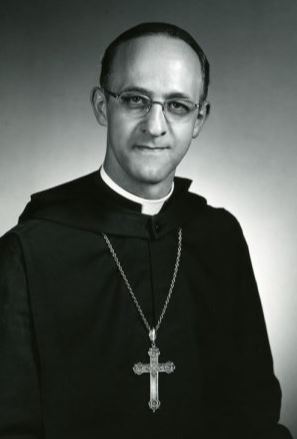 I recently watched the movie, "The Eyes of Tammy Faye," about the rise and fall of evangelists Jim and Tammy Faye Bakker. It reminded me that Jim Bakker served five years in prison for defrauding viewers and donors. However, what actually brought him down was the revelation that he had sex with a former church secretary, then paid over $350,000 of ministry funds to hush up Jessica Hahn. The affair caused great consternation among other prominent televangelists such as Jerry Falwell, who ensured Bakker would lose his PTL ministry.
What a contrast to see how a similar scandal was handled by the Roman Catholic Church in the case involving former Archbishop Rembert Weakland, who died at age 95 on Aug. 22. Weakland used church funds to pay $450,000 in hush money in 1998 to silence a former theology student when he threatened to file a suit. Paul Marcoux nevertheless went public on "Good Morning America" in 2002, charging that Weakland had committed date rape. Weakland brazenly defended his use of church funds for this purpose, claiming he'd brought in far more money for the church in various lecture fees and donations. The Vatican did accept Weakland's resignation one day after the revelation, but he was due to retire anyway. Survivors of priestly abuse at the time noted they were offered so much less than this hush money, and usually nothing at all.
Nate's Mission, run by Peter Isely, issued a press release following news of Weakland's death that pointed to other sordid details, while predicting memorials that would laud his concert-level piano playing or recall him as a "liberal icon" who clashed with Pope John Paul II. Those predictions were spot on.
Distastefully, Weakland, in a 2009 memoir, admitted he made mistakes as archbishop over widespread sexual abuse of minors by Catholic priests. These mistakes he attributed to naiveté: "I had accepted naively the common view that it was not necessary to worry about the effects [of abuse] on the youngsters. Either they would not remember or would 'grow out of it.'" 
Naive? Callous —  or monstrous —  is more like it.
Nate's Mission calls Weakland the "chief architect in the widespread and systematic abuse of children by clergy of the Archdiocese of Milwaukee, writing that "thousands of children were harmed under his watch, and he bears the responsibility."
Weakland transferred dozens of known sex offenders into new assignments, where they were free to abuse more children, and coerced survivors into signing predatory settlements, charges the group.
Most egregiously, "He led the team that effectively rewrote Wisconsin state law to prevent future abuse claims moving forward in the court system, making it nearly impossible to file a civil claim against the Church," the organization asserts. Weakland instructed his attorneys to then sue victims for court costs! "No bishop before or after Weakland has deployed such an aggressive tactic to intimidate and silence victims," says the survivor advocacy group.
Nate's Mission adds: "If the Archdiocese of Milwaukee wants to repair the harm caused by Archbishop Rembert Weakland, they must start with the truth." Archbishop Jerome Listecki, who has refused to turn over most of the documents requested by Wisconsin Attorney General Josh Kaul last year in his probe of sexual abuse by the church, must do so now.
But don't hold your breath. As Weakland's story shows, the corruption and crime go all the way to the top. Weakland in 2002 was the highest-ranking Catholic official to be accused of a sex crime, but he was just the first. In the Catholic Church, the foxes are guarding the chicken coop, and they are busily preying.
Photo: CC 4.0