From the Golden State to the Sunshine State, we covered a lot of territory this week at the Freedom From Religion Foundation.
We put up a billboard with a secular message in the heart of California's capital as part of a national campaign we're organizing during this critical election year. "This campaign is a wake-up call to retake our personal choices from those using religion to take those choices away," says FFRF Sacramento Chapter Leader Judy Saint.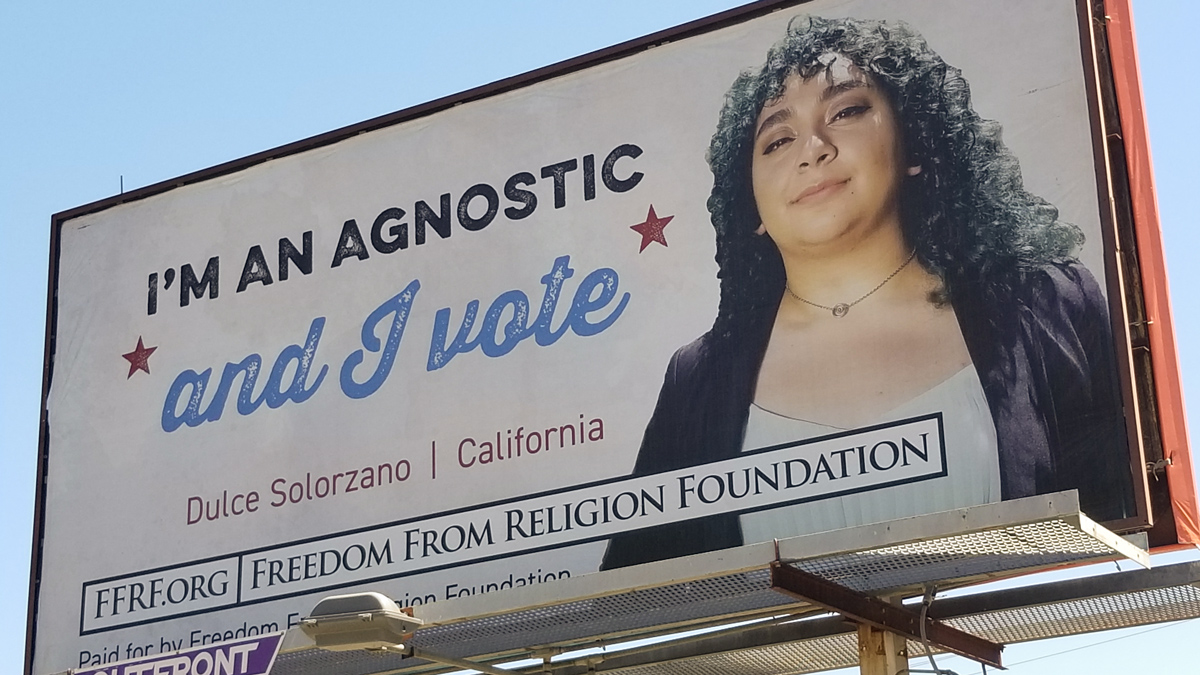 No taxpayer-supported bigotry
We decried the tax-supported bigotry of a religious school in Florida. The distinction between private and public is much less clear cut than many people assume, since discriminatory private schools (including the school in Florida we've spotlighted) are bestowed taxpayer funds all over the country through various state and federal programs. That's why we're insisting that if private schools insist on discriminating, they should be ineligible for taxpayer funds.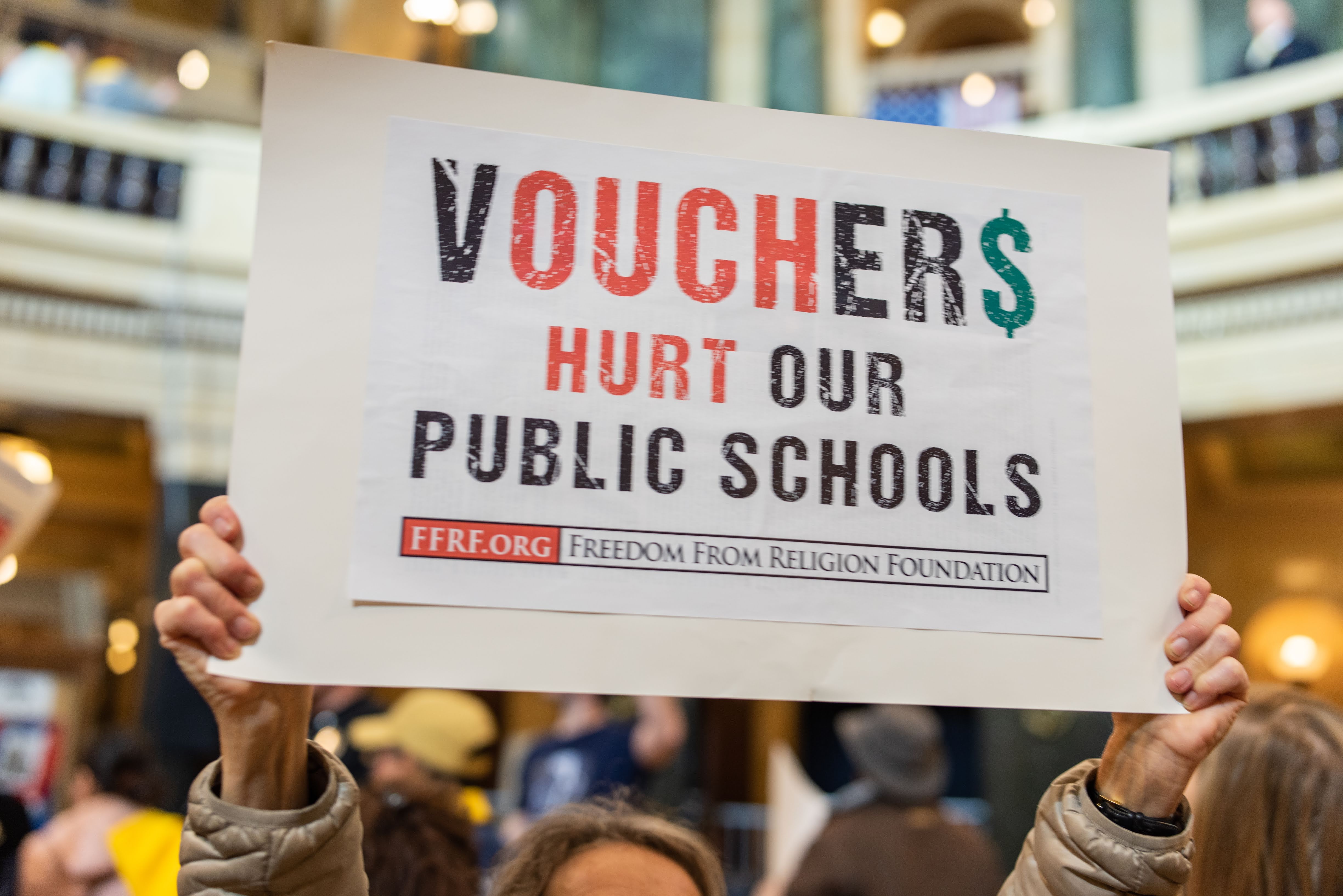 Rescind a religious boondoggle
We, of course, had to make stops on this week's journey at several places in the South. We strongly condemned as unconstitutional and irresponsible a $1.5 million budget earmark in South Carolina to help start up a Christian school."This boondoggle is not just an insult to constitutional principles, but a direct injury to South Carolina taxpayers, teachers and its underfunded public schools," said FFRF Co-President Dan Barker.
The Palmetto State's neighbor to the north has a lieutenant governor who continues to embarrass the Tar Heels with his intemperate and ignorant remarks. North Carolina Lt. Gov. Mark Robinson (who we've tangled with in the past) is reportedly suggesting a ban on teaching science to elementary school students. Needless to say, we find such retrograde viewpoints appalling.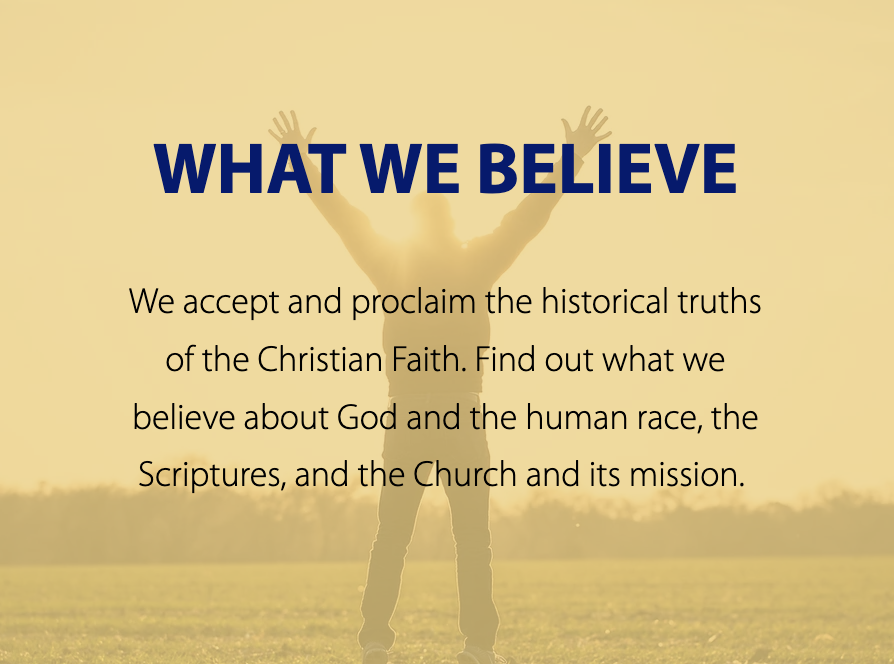 "In God We Trust" Texas public posters an affront to secularism
A halt in the Lone Star State is, of course, mandatory on a journey such as ours, given the political realities there. The Texas Legislature has passed a law requiring public schools to display "In God We Trust" posters. Public school students have a right to a secular school, and these posters seek to undermine that right, we're emphasizing.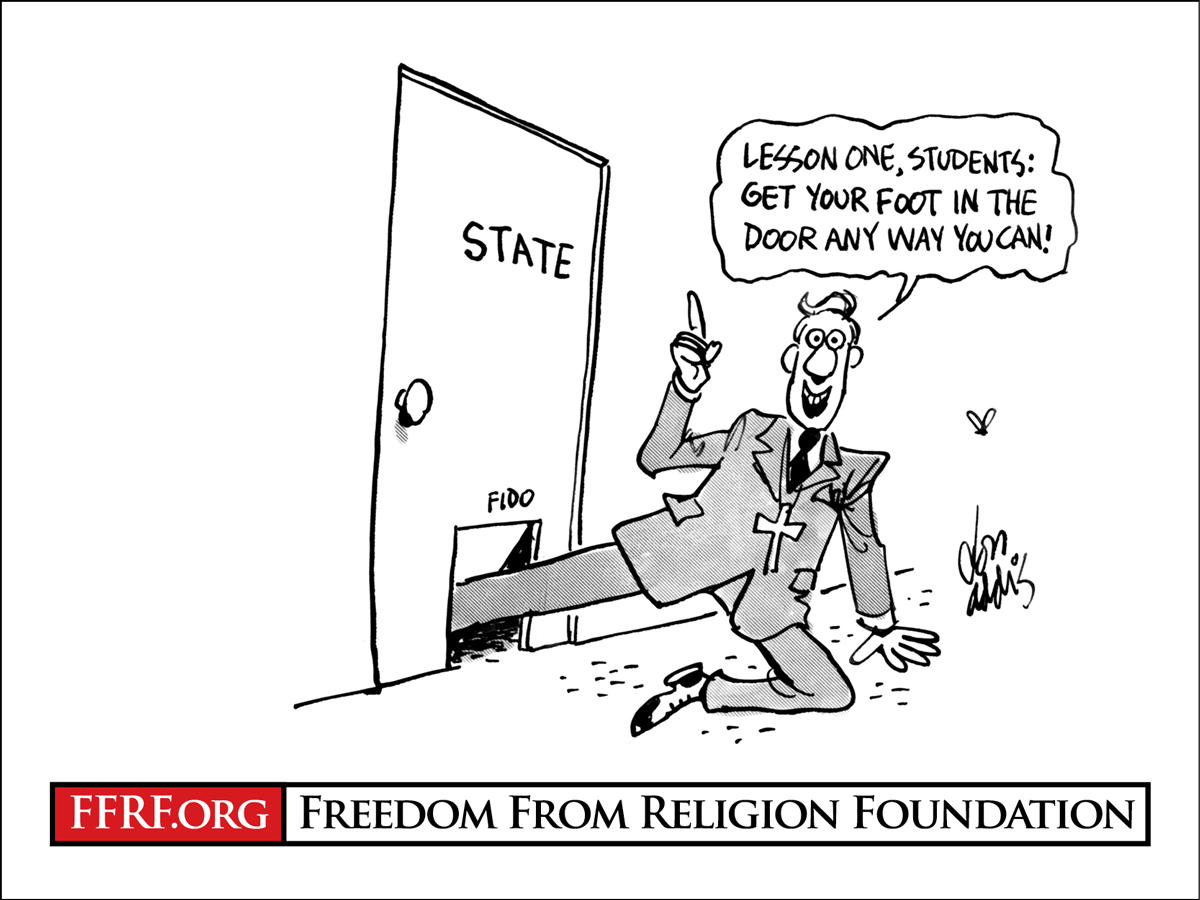 An outlandish right-wing podcaster
Christian nationalists are becoming more and more brazen. A right-wing podcaster is ranting that LGBTQ individuals should be jailed, schools and colleges must be Christian-only and that "every school should promote what it means to be a Christian to the youth of America." Such individuals are enemies of America's pluralism and secular government who must not be allowed to prevail.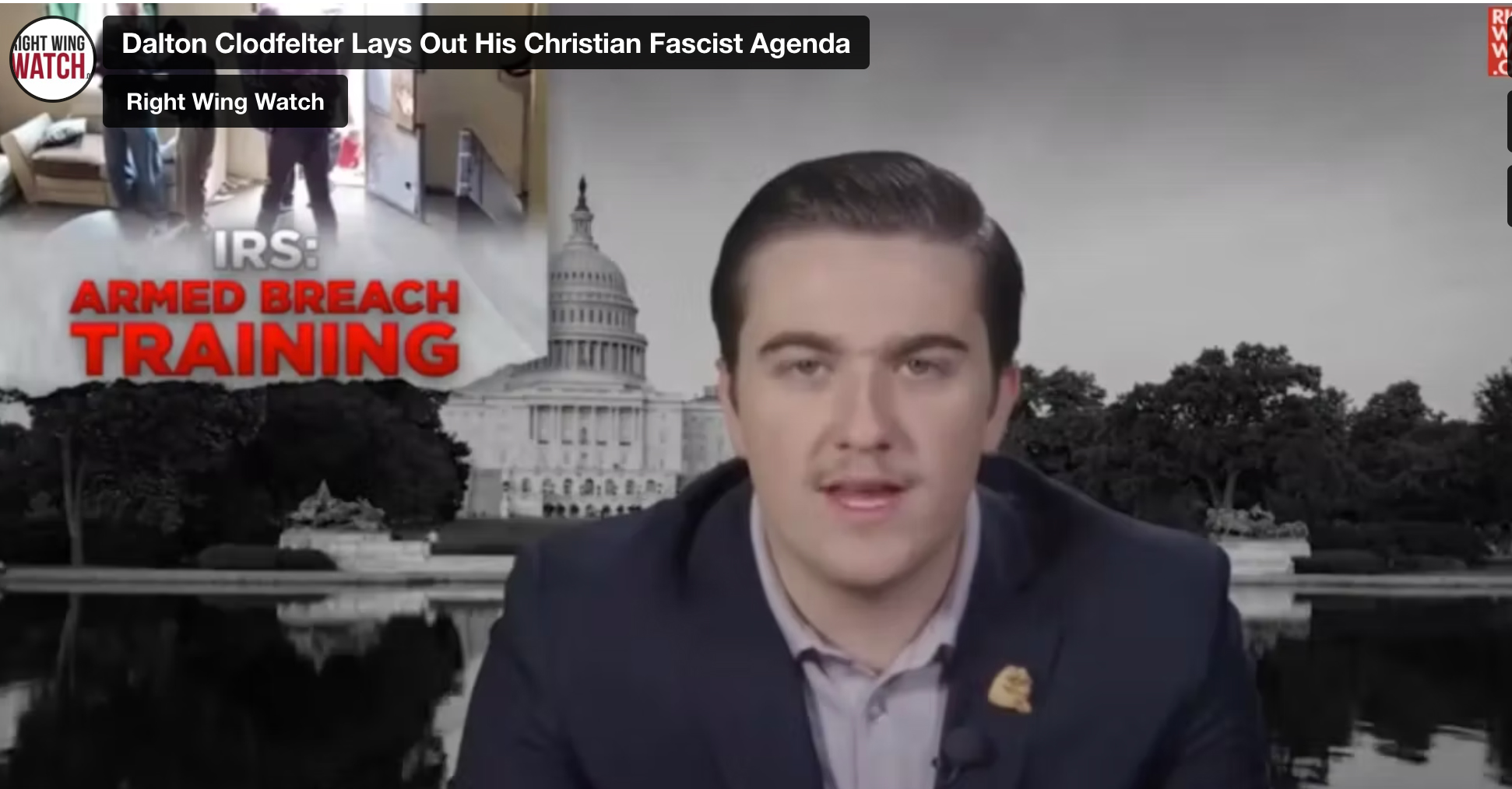 A worrisome abortion rights landscape
FFRF Contributing Writer Barbara Alvarez takes a multistate survey of abortion rights in the aftermath of the Roe v. Wade reversal — and the picture isn't good. 
"Make no mistake: This is dangerous terrain," she writes. "And if we continue down this road, it is only going to get darker." 
A dissentful global conference
On our radio show this week, we first hear FFRF Senior Litigation Counsel Patrick Elliott describing the friend-of-the-court brief we filed at the Supreme Court in a case where a business owner wants to discriminate against LGBTQ customers on religious grounds. Then, we speak with Sami Abdallah, co-founder and president of Freethought Lebanon and co-organizer of the recent "Celebrating Dissent" conference in Cologne, Germany, about the challenges of being an apostate in the Muslim world. Listen to the fascinating conversations here. 
The Catholic Church's foxes
The recent death of a predatory archbishop shows that the story shows that corruption and crime in the Roman Catholic Church go all the way to the top, FFRF Co-President Annie Laurie Gaylor writes in a new blog. "In the Catholic Church, the foxes are guarding the chicken coop, and they are busily preying," she concludes.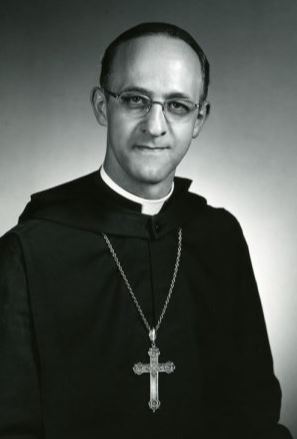 Why aren't there more snakes in Christianity?
How is it that Jesus' edict about "speaking in tongues" is followed by a good number of Christians, but only a tiny few obey the order about snakes, asks veteran writer and freethinker Jim Haught. Religion makes little sense to him — and to the rest of us. Which is why we at the Freedom From Religion Foundation — with your indispensable support — fight any role for it in public policy in every state in the union.